THE PRESS SPEAKS ABOUT IT
Agripur, a Belgian 100 % nettle slurry
Want to know more?
Discover the different media and press articles that talk about us.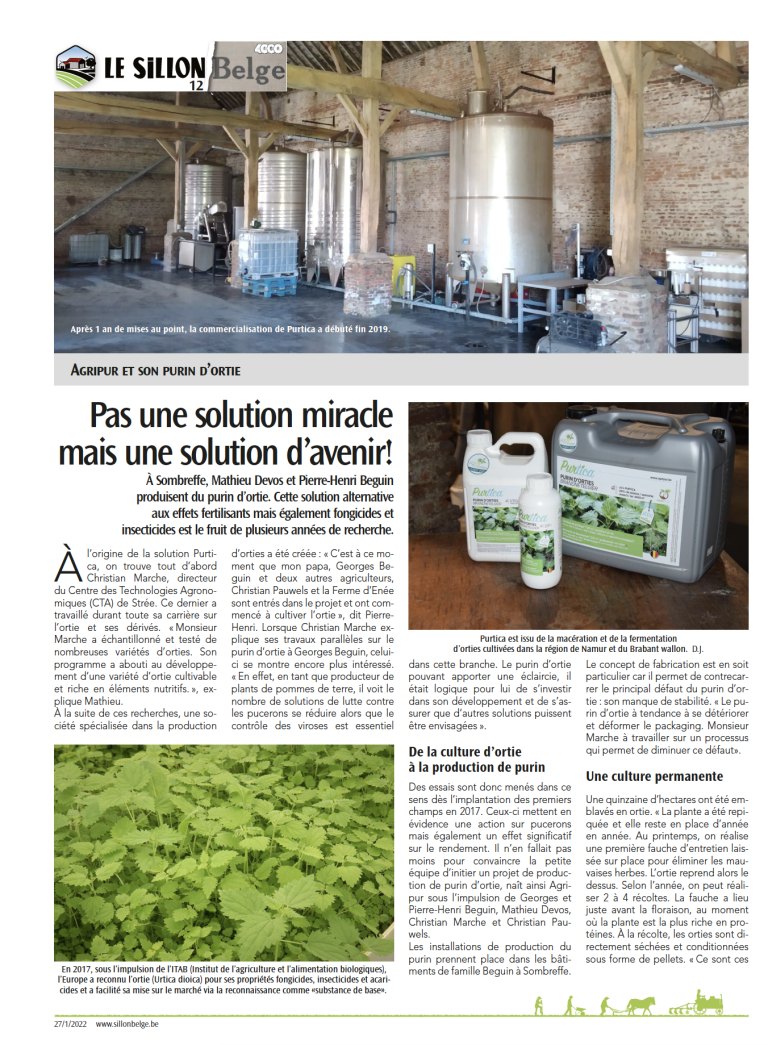 Walloon Horticultural Federation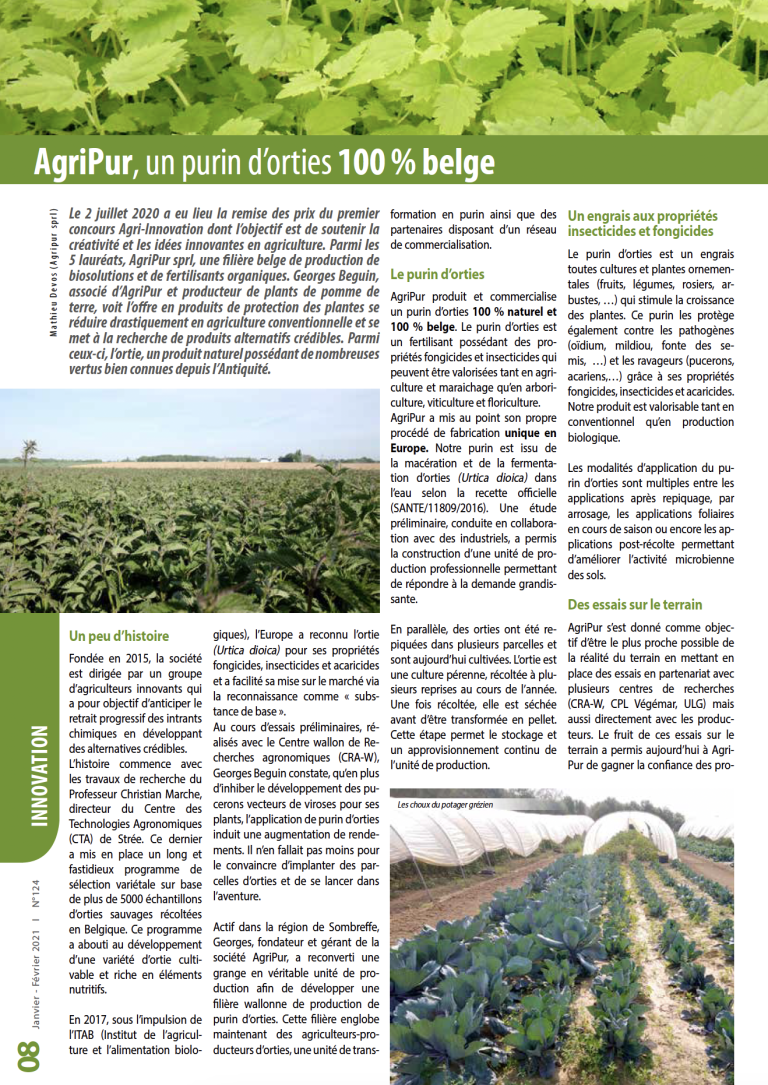 Meet Agripur, a Belgian producer of 100% organic fertiliser, particularly nettle-based. Created by and for farmers, but also for private individuals, Agripur controls the entire production chain, from cultivation to the final product.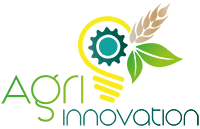 Agri innovation award winner
Discover Agripur, a nettle manure project unique in Europe and winner of the Agri-Innovation 2020 award.
Because innovation never stops, we are thinking today about the products we will be able to offer you tomorrow. A range of unique products from plants such as garlic and horsetail decoctions will soon be available on the market.